It is a replica of the ship of the captain of the so-called Armada del Maluco (1519-1522) commanded by Ferdinand Magellan. An expedition of five ships, only one of which was the protagonist of the greatest maritime adventure in history: the first race around the world. And now you can see it right here in Delaware City!
This replica is a magnificent full-size ship of 200 tons, 29 m. long and 8 m. wide, four masts, five sails and five decks, built with exquisite workmanship in iroko and pine wood by the hands of master carpenters of the shore. A ship that sails like a floating museum of Spanish maritime heritage and has already visited dozens of ports in Spain, Mexico, the United States and Europe.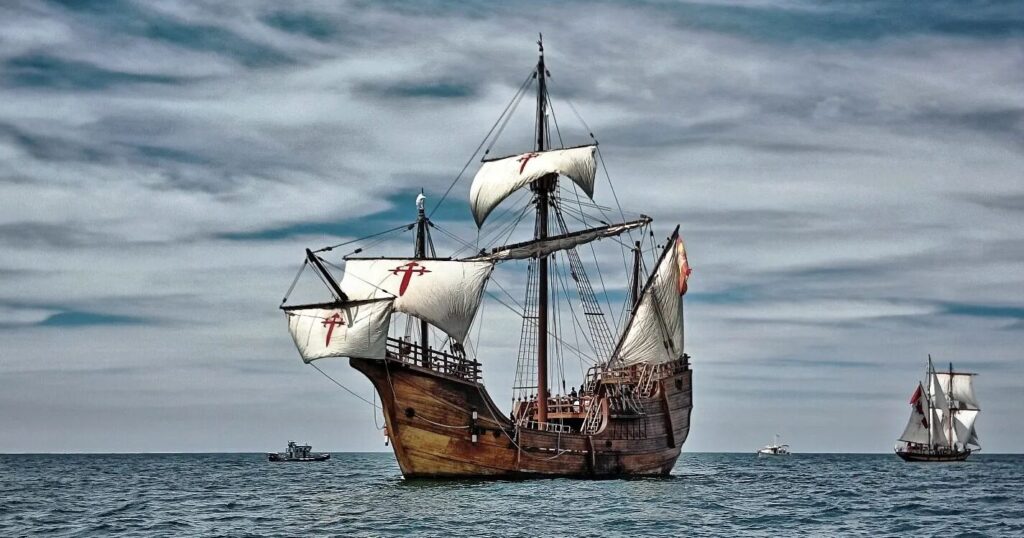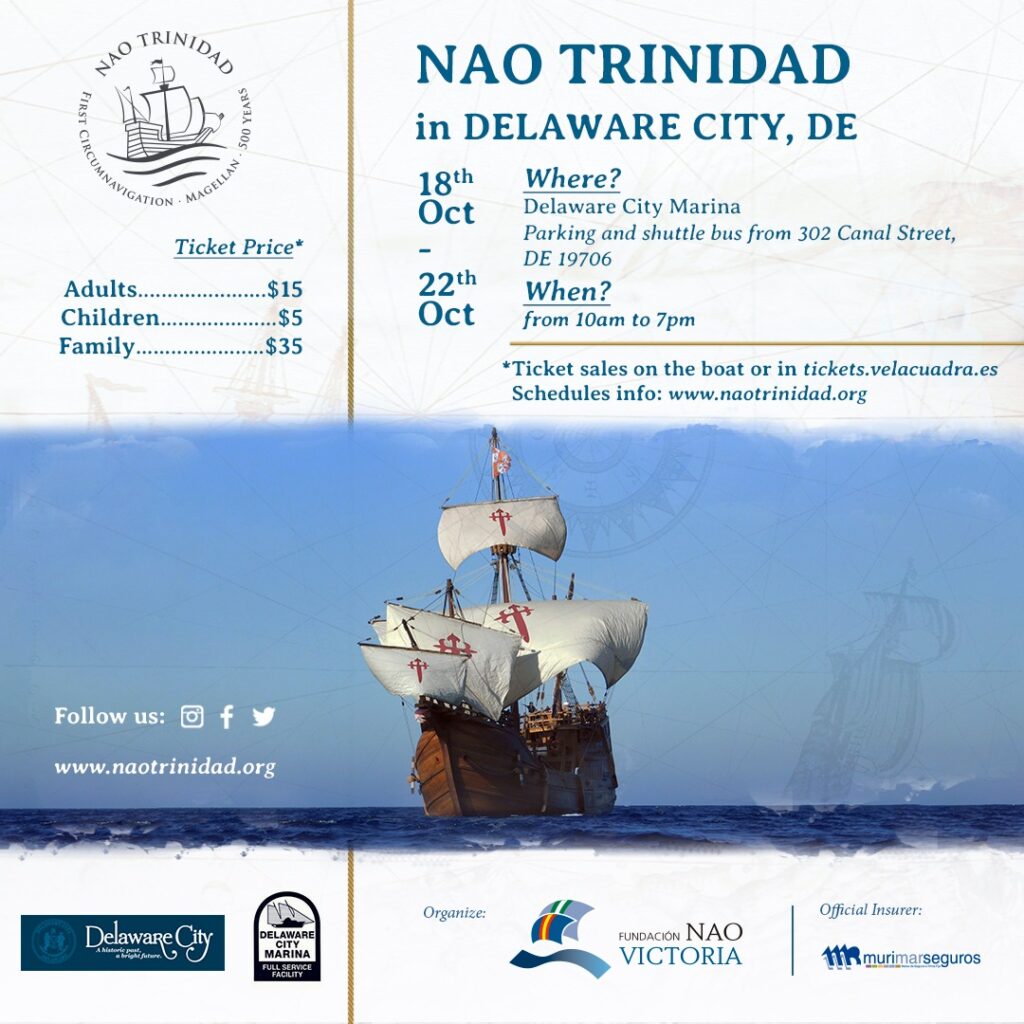 Location:
Parking and shuttle bus from:
302 Canal Street
Delaware City, DE 19706
Price:
Adults $15 /Children $5 (between 5 and 12 years old) / Family $35 (2 adults and up to 3 children). Children under 5 years old free
Opening hours:
Octobre 18 to 22
10am – 7pm
* Dates may change due to unfavorable weather conditions.
If you have any problems with your ticket purchase, please email [email protected]
REFUND POLICY: Refunds will only be given for tickets not used due to inclement weather.